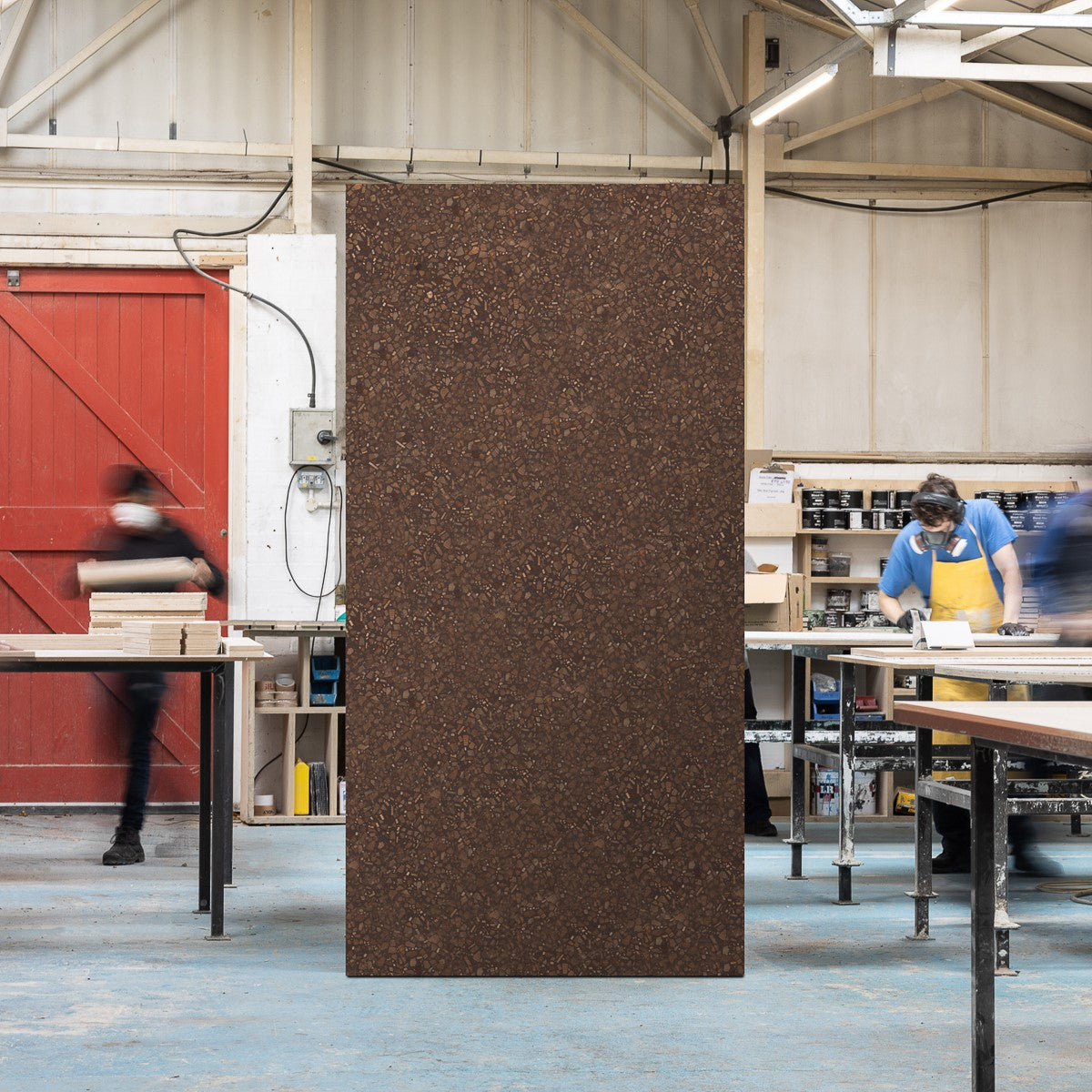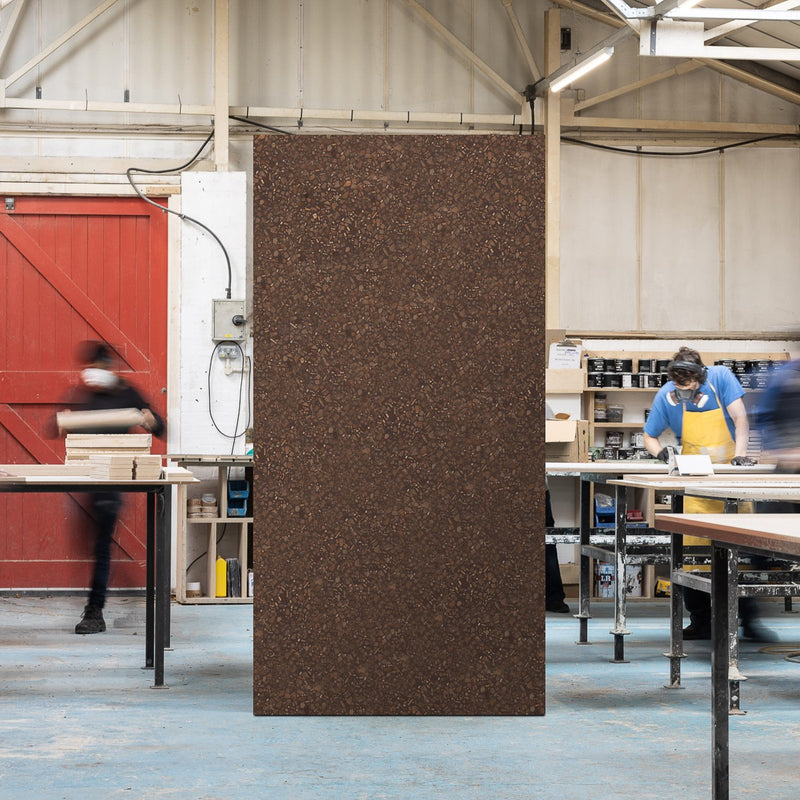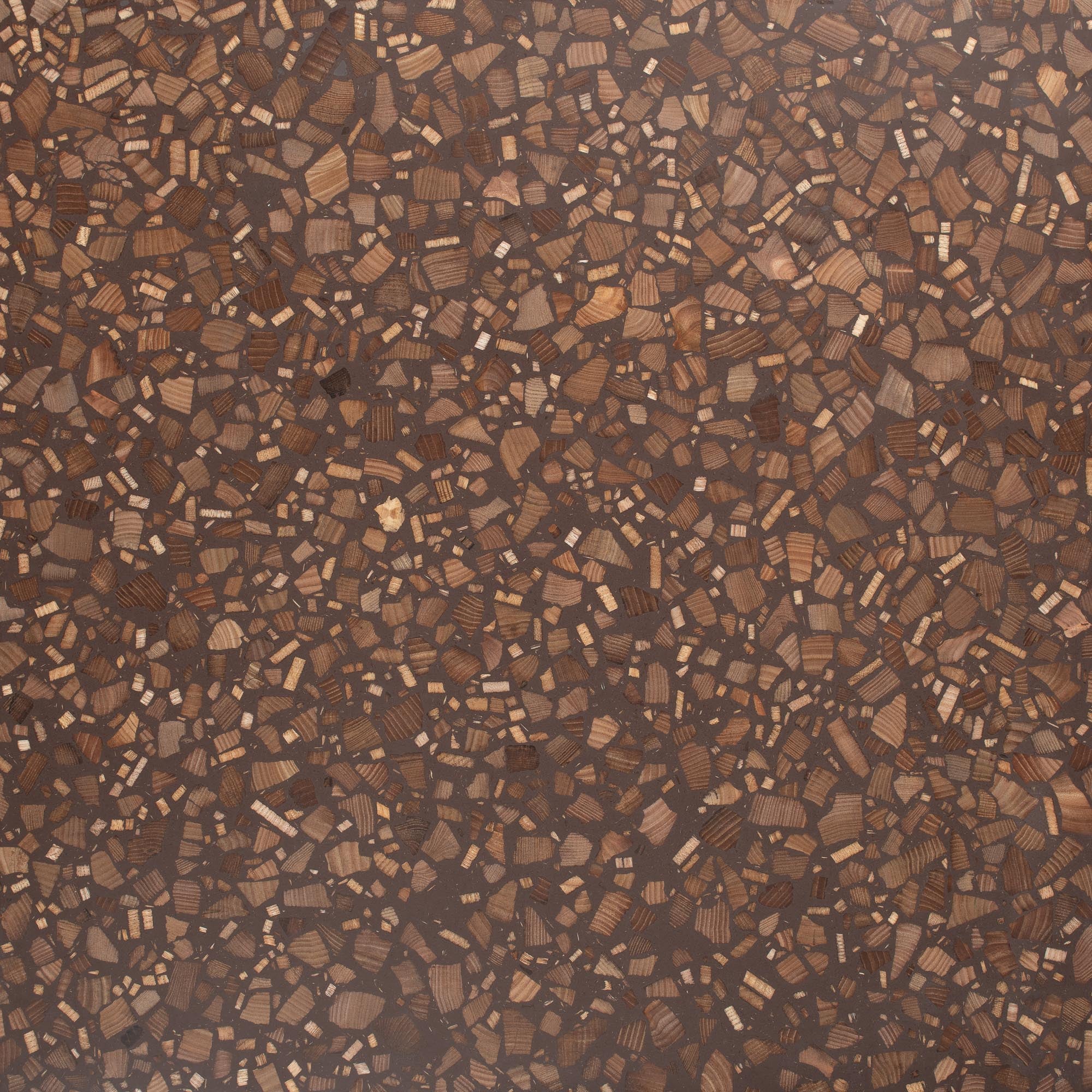 Description
Key Features
6mm Foresso top layer on an 18mm plywood substrate.
Handmade in the UK.
Durable and practical for numerous interior applications.
Made using minimum 65% waste material sourced within Britain.
Sheets are supplied with a factory edge.

This means that the edge will need to be trimmed and finished. Factory edges are rough and can include markings from the factory such as order references, thickness references, or other writing.
Price inclusive of VAT.
Sheet Variance
Foresso is made by hand using natural materials. As such you can expect variance between products, and within a sheet. This includes:

- Wood chip colour
- Surface flatness
- Inclusions of small indentations and pinholes

Sheet Flatness

- Flatness across length and width can vary between 1-10mm.
- Sheets are sensitive to cold and can arrive bowed.
- Sheets have plenty of flex and can easily be fixed flat.
Lead Time
Check our Lead Time page for current timings.
Wood Colours
London Plane

Pale yellows and pinks through to deep browns and brown-reds. The wood grain is fibrous and often includes small knots and whirls.


Walnut

Rich dark brown to pale coffee brown. The wood grain is consistent and sometimes includes dark, almost black, lines and figuring.


Cedar

Pale orange-brown to a rich orange or dark brown with distinctive dark rings throughout.


Oak

A consistent mid brown with light brown rays spreading across the grain. Knots and burr add extra interest to the surface.


Practical & Versatile
Residential or commercial; Foresso is suitable for all interior surfaces.

It can be altered on site or in the workshop.
Designed for Life
Foresso contains no VOCs and no formaldehyde, making it a healthy and long lasting choice for interiors.
Low Carbon
Our products and business are designed to minimise ecological damage with short supply chains, high recycled content, and locally generated power.