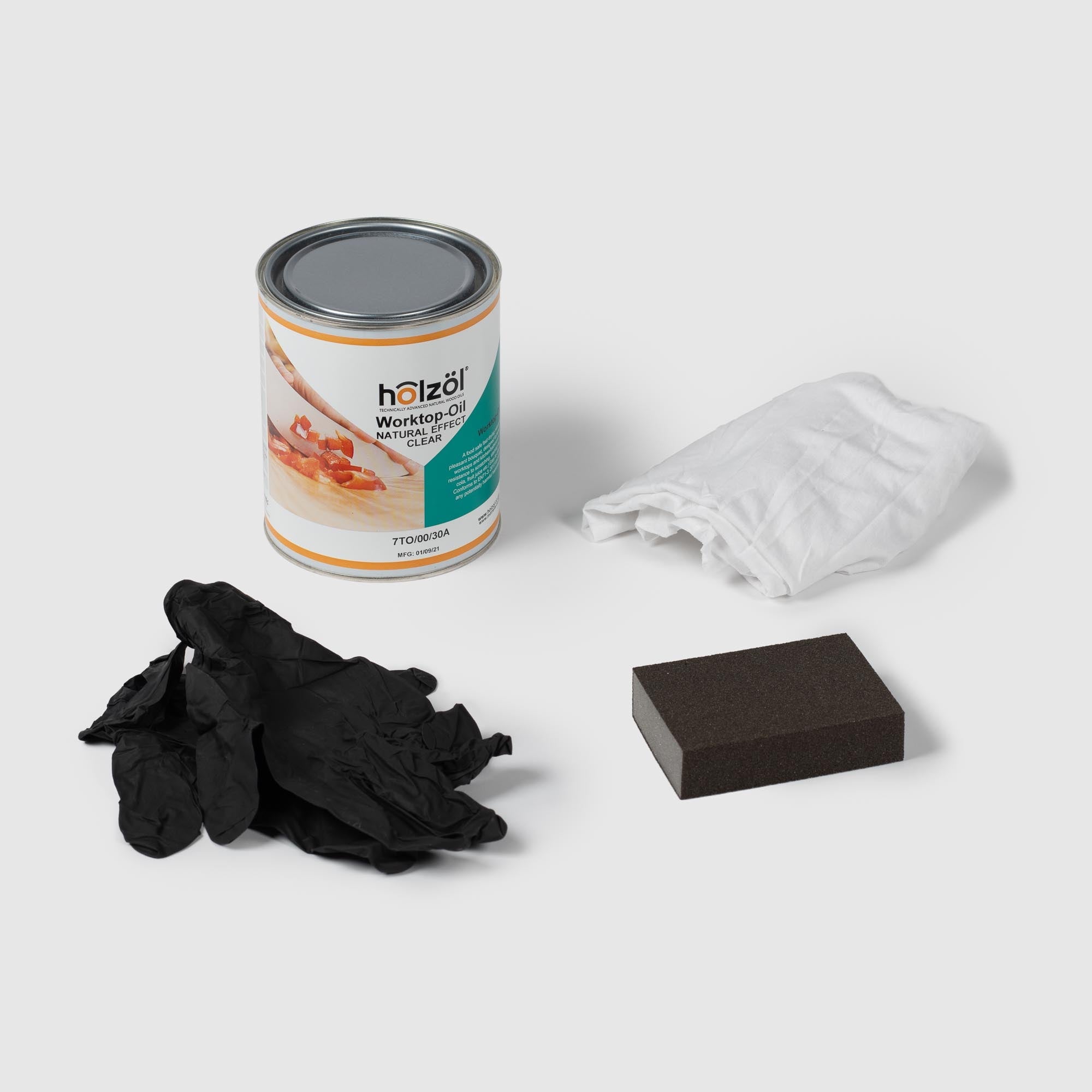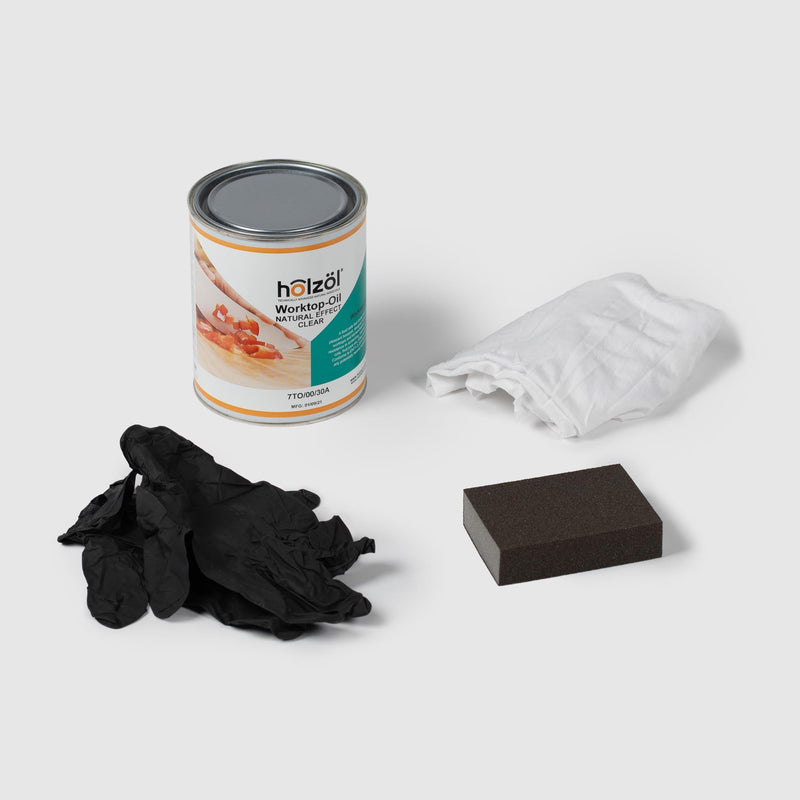 Description
Everything you need to maintain your Foresso surface.

Includes
Food-safe Hardwax Oil for Worktops (750ml).
White recycled cotton buffing cloth.
Fine sanding block.
1 pair of medium nitrile gloves.
Be sure to watch our Care & Maintenance videos and follow the instructions on the tin.
Surface Preparation
Surfaces to be oiled or filled should be clean, dry and free from surface dirt, debris and other surface contaminates such as silicone, wax, oil and surface coatings.
Right to Repair
We believe that it is the customer's right to understand the products they buy.

That's why we've put together resources to help you maintain your Foresso for years to come.
CARE & MAINTENANCE
Works like Wood
Foresso is simple to work with once you know how. We offer support for trade professionals and DIYers alike.
Fabrication Guidelines